Tour of the Sienese Chianti: Castles and medieval villages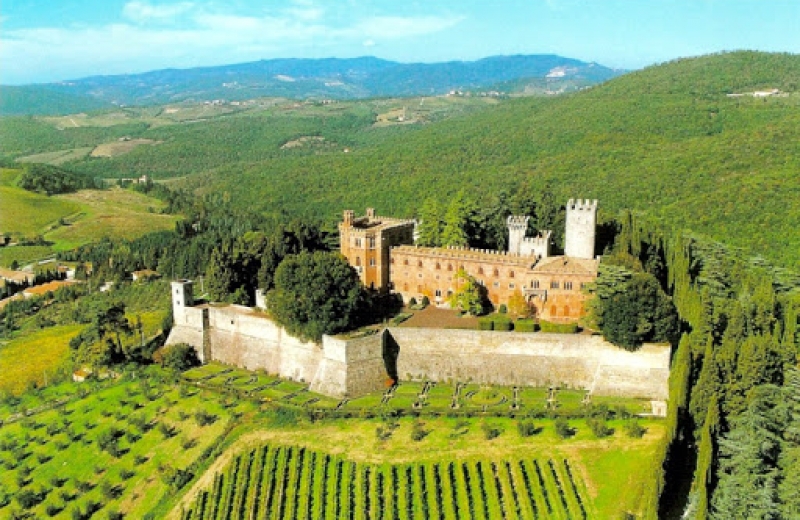 With the tour of the Sienese Chianti: Castles and medieval villages, Enjoychianti offers you a full day tour discovering the amazing Chianti Area with its history, art and culture … but also its good wine.
You will enjoy the territory with its rich and suggestive panorama, among villages, castles, green hills, vineyards and olive groves.
The tour includes a guided visit with tasting at the famous Castello di Brolio, symbolic place of the Chianti Classico area, where the Baron Bettino Ricasoli defined the blend of wine famous all over the world.
After the tasting at the wine shop of a selection of wines produced from the farm, you could visit the gardens of the castle.
The tour continues discovering San Gusmè, a typical Tuscan village still preserved by its circular walls almost totally intact and well preserved, where a lunch based on typical cold cuts and cheese of the area will be waiting for you.
In the last part of the tour you will enjoy the visit of a small but excellent winery Chianti Classico productor followed by the tasting of the wines produced by the farm.
Information for tour of the Sienese Chianti: Castles and medieval villages
Exclusive tour of about 8h
English speaking driver
Available all year round
Duration: 8h
Tour of the Sienese Chianti: Castles and medieval villages